Your Monthly Forecast
All the latest monthly forecasts, organized by sign.
Age of Aquarius
Susan Miller's astrological predictions for a new century.
Current Trends
Find out the planetary trends that might be influencing you today.
---
Taurus (April 20- May 20)
Your February Horoscope by Susan Miller
Since last month, all kinds of good things have been happening to you in your career, and your outstanding professional luck will keep on rolling forward this month too. The planets are in a beautiful pattern, what is called a kite, which is a grand trine with a little domed "house" on top, showering you with all kind of happiness and harmony this month. Last month's new moon (January 20) opened the door to exciting career opportunities in the week that followed, and this month's new moon (February 18) will continue that trend. This is the most important time for your career in 2015, so keep pressing forward. If you were thinking of giving a launch party this month or next, go right ahead - all your goals will be accomplished. Your party would be well attended too.

I say this for good reason. This month's new moon on February 18 will be in Aquarius, 29 degrees, 59 minutes, making it just one minute shy of Pisces. This is a rare, cusp-y new moon, so it will not only energize your career sector but your social area of friends, acquaintances, contacts, and new faces, too, at the very same time. For you, in February, career and socializing will go hand in hand. Saturn will be perfect angle to Mercury in your career house, so you may find that you will be making a good commission or bonus on work done recently, or on the work you are discussing now for the future. The side benefits of working on the position or assignment being discussed should be considerable, over and above the...
To view a forecast, select a sign from the menu below and click on Go.
---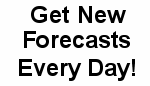 Click here to get your daily forecast
direct to your email or PC.


Fluffy Down Bedding,
Comforters and Pillows
Hosted by: